Programmatic advertising is an essential tool in the healthcare marketer's arsenal – one that depends heavily on the use of third-party cookies for cross-website tracking. With complete cookie deprecation on the horizon, many healthcare organizations are struggling to determine their next steps.For years, cookie-based digital marketing has given healthcare organizations the ability to identify and reach their target audiences among healthcare providers and patients. Although cookies were originally designed for website personalization, they've become integral for optimizing ad targeting and media spending, while also providing the opportunity to test new messages, media formats, and channels.So what can and should healthcare marketers do now that the future of cookie-based marketing is in question? In many cases, healthcare organizations and media agencies are choosing the "wait and see" route. But while that move may have short-term cost benefits, it's unlikely to be the best strategy for a smooth transition to a cookie-less world.
Are Cookie Deprecation Delays a Reason to Wait?
For those following marketing technology news, it might feel like the "threat" of cookie deprecation has been haunting the industry for ages. In response to growing privacy concerns among users, browsers like Safari and Firefox implemented third-party tracking prevention by default as early as 2013.Over the years, these browsers have led the charge in user privacy protections, spurring others to make similar changes, especially in the last five years. During this time, marketers have been waiting to see when Google would follow suit. The company's browser, Google Chrome, is the world's most popular internet browser by far, in use on almost two-thirds of devices worldwide.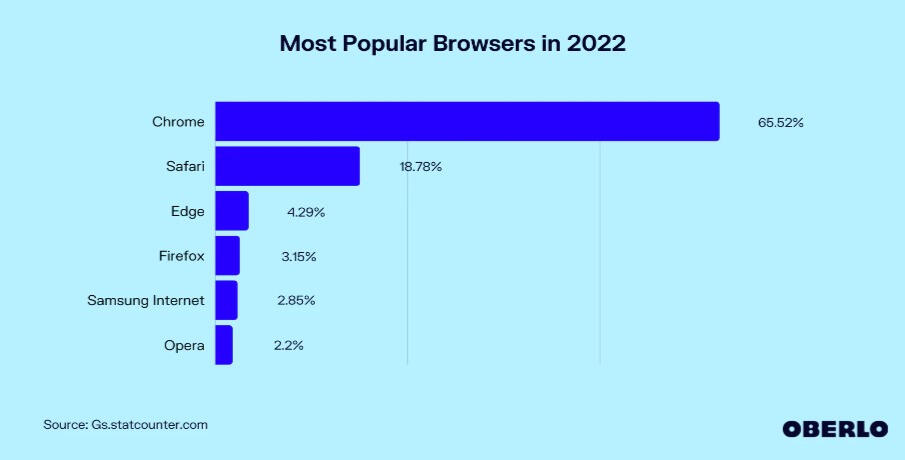 In 2020, Google announced that they would be deprecating cookies within two years. But two years and multiple announcements later, it seems Chrome will maintain cookie usage into late 2024. Many in healthcare marketing have taken these repeated delays as a signal that the promised "cookie-less future" won't be here any time soon and are choosing to maintain their current data approach to digital marketing.
Why Shifting to a First-party Data Approach Won't Be Easy
Healthcare and pharmaceutical companies – and the agencies they work with – often already have hefty investments in marketing technology that they need to make use of. So it's understandable that many are choosing to wait and see whether to adopt new solutions for audience targeting with first-party data.First-party data, however, shouldn't simply be seen as the consolation prize of cookie deprecation. Benefits of using first-party data for digital advertising include:
More precise targeting based on reliable data – which means less wasted advertising costs.

The opportunity to build audience segments that have shown explicit interest in your specific niche, product, or service.

Increased control over the types of information and criteria gathered about your audience.
At OpenHuddle, we recommend that healthcare marketers begin prioritizing the use of first-party data now rather than waiting until 2024 to see if Google announces another delay.Exploring a first-party data approach now gives healthcare organizations the opportunity to strategically – and cost-effectively – plan their move away from third-party cookies. How can you make that happen in your organization? Contact us to learn more.
From client to agency to somewhere in the middle, we bring the best of both worlds
Get in touch with us to find out how OpenHuddle can provide you more tailored media solutions based on a better understanding of your healthcare marketing plans.

1 Washington Street # 1010
Boston, MA, 02108
(617) 775-1957
© OpenHuddle. All rights reserved.
Thank you for getting in touch!
We appreciate you contacting OpenHuddle.
I will make sure to personally get back to you within the next 24 hours. If urgent, please call me at 617-775-1957.
Phil